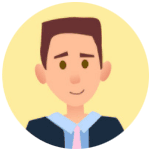 CEO
As the founder of Touchdisplays and representative of products technical support, Aron is dedicated to the design, R&D, and manufacture of touch all in one and touch monitors. With more than 20 years experience, he is in charge of picturing the blueprint for company, proposing business aim and management policy, and making decisions on all the major issues to gain sustainable development.

CBO
In accordance with the development strategy of Touchdisplays, Lily is responsible for the planning and construction of brand, management of marketing and selling staff, as well as analysis and decision of major issues.

Design(ing) engineer
As an experienced design engineer, Wang has participated in many mega projects. He is in charge of designing appearance and structure of products, researching preliminary technical structure, and writing structure design assignments in every stage. He is also responsible for assessing and ensuring production results, checking production mould with manufacturer engineers, as well as correcting and confirming designs.

Technical Engineer
Tang is responsible for the design of electronic components, structure and internal circuit; R&D, debugging, and related technology of prototype; checking, correction, and confirmation of mould samples. He also solves the problems in R&D, and discusses the technical issues with customers, providing technical support for mass production and after sales.

Production Supervisor
Deng is responsible for related processes about production. He makes specific plans for production, and then arranges work in accordance with plans to track the production speed and do delivery management. Quality policy is made, problems in production are solved and production is tested during this period.

Marketing Manager
Libby is in charge of marketing development and brand promotion. According to the change of market, she provides the timely market feedback for company and makes a long-standing marketing strategy.

Sales Manager
Shawn is responsible for the management of sales team, making sales strategy in accordance with the marketing research provided by marketing department, and transforming strategies into specific schemes to implement. Sales department is in charge of establishing friend relations with foreign partners around the world and supplying a satisfactory services in whole cooperation.