Oanreitsje Solutions foar Medical en Healthcare Applications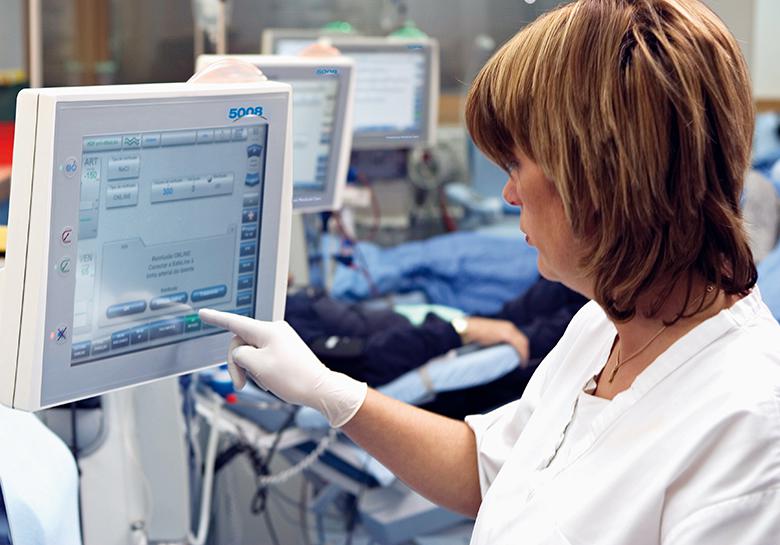 Yn in stadion dêr't ferienfâldiging fan komplekse systemen is essinsjeel en krektens is nedich, in oanrekking interface is de fluchste,
maklikste manier foar professionals yn hast alle saken te ynteraksje mei technyk-en de meast direkte en natuerlik.
De erkend kwaliteit en betrouberens fan touch-basearre produkten resultaten fan in ûntwerp dat sitte maklik te lêzen byldskermen en
responsive TouchScreen Schnittstellen, mei in fersegele casing dy't beskermet tsjin floeiber kleurpylken.
Dit makket it mooglik de werjefte om fierder te betsjinjen sekuer ek as ûnderwurpen wurde oan water drops of oare stoffen.
Likegoed thús yn in drokke clinic of wachtsjen keamer, TouchScreen produkten kinne aktivearre wurde mei in finger, rubber-gloved hân,
of Stylus-allegear mienskiplik yn de soarch ynstellings.
Maklik te brûken, betrouber, en stabile, touchscreens, oanreitsje Monitore, en touch computers bringe machtige ienfâld ta apparatuer,
ynstrumintaasje, en tsjinstferliening, en it ferbetterjen fan de effisjinsje fan de apparaten brûkt yn in ferskaat oan sûnenssoarch ynstellings:
● Healthcare Automatisearring
● Patient Self-service
● Touch Technologies en Touch Products