Vytvoriť módne skúsenosti so značkou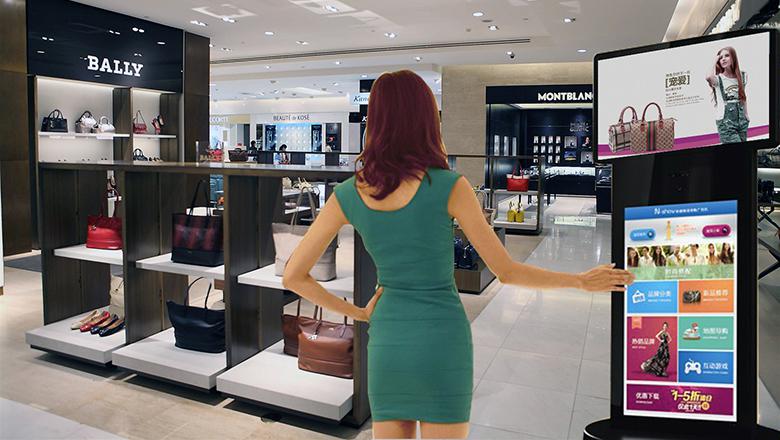 Interactive Digital Signage (IDS) displays help customers increase marketing effectiveness and return on investments
and take their marketing messages forward.
Create interactive brand experiences to attract your customers and then engage them with interactive content.
IDS displays to deliver the personalized information they need and make them brand-advocates.
◆ Predstavujeme nové produkty
◆ Podpora miestnej akcie / kampane
◆ Pri prezentácii značkové životný štýl skúsenosti
◆ ponúkať vernostné programy a obsah
Pomoct rozhodovaní o kúpe zákazníkov vo vašom obchode
Retailers today are facing competition from the thousands of online shopping sites. IDS displays can create new interactive
shopping experiences for customers to address and embrace this trend.
◆ získavanie a zaberajúce zákazníkmi
◆ Poskytnutie "nekonečný police" sa do hĺbky, zodpovedajúce informácie o produktoch na vyžiadanie
◆ Aktivácia personalizované marketingové programy v mieste oboch záujmu a predaja
Pripojiť "tehly", s "kliknutie"
Retailers today are confronting the impact of internet marketing and "show rooming". A new dynamic and interactive medium
is helping make inroads to address and embrace this trend.
◆ Individuálne marketing v mieste oboch záujmu a predaja
◆ Bezproblémová integrácia s online marketingu
◆ prihlásený Objednávanie vypredaných výrobkov