Idurosinsin ati aje ojutu fun Industrial Awọn ohun elo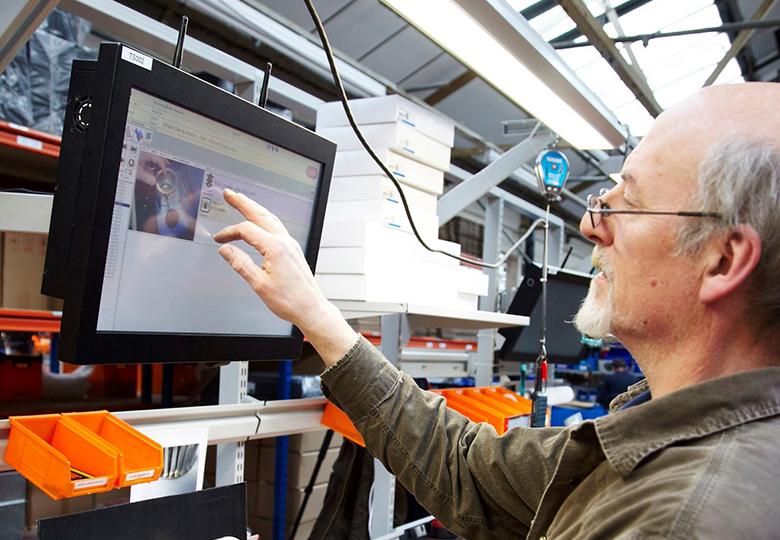 Ifọwọkan simplifies awọn eniyan / ẹrọ ni wiwo fun ise itanna nipa muu awọn oniṣẹ aati lati wa ni adayeba ati ogbon inu.
Touchdisplays ran din awọn complexity ti mosi nipa yiyo igba cumbersome ibile onišẹ atọkun.
Wọn ti fihan gbangba awọn iṣẹ-ṣiṣe ati ki o din ikẹkọ akoko fun awọn oniṣẹ nigba ti nfi diẹ agbara si awọn ẹrọ ara.
Touchdispalys ni o wa gaungaun ati ki o gbẹkẹle to lati ṣee lo ninu ise agbegbe ibi ti eruku ati olomi ni o wa wopo, ni o wa sealable to
ise ibeere, ati ti won le wa ni o ṣiṣẹ nipa a gloved-ọwọ.
Pataki, a pese a ibiti o ti ifọwọkan atọkun ti yoo tesiwaju gbigb'oorun daradara jakejado awọn s'aiye rẹ ẹrọ tabi eto.
Ease ti Iṣakoso
The Light Industrial Fọwọkan
Lati Amusowo to Tobi Machines
Diversified Fọwọkan Technologies fun ilana Iṣakoso